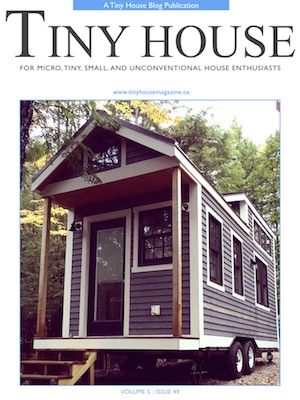 "We had chosen to go with Tiny SMART House. Everything seemed on the up and up for months by that point. We connected with the company in January 2014 and we honestly thought we had found the perfect builder for our dream tiny home. We couldn't have been more wrong. It's hard to believe we are approaching three years of this nightmare."
Read More
Welcome To Tiny House America™
Thank you for visiting with us! We are Bobby & Angie – Tiny House America™! We are tiny life enthusiasts. Tiny houses on wheels or foundations, Buses, RV's, whatever is "mostly" tiny or simple! Follow us along our journey and stay up to date with the information we share. If you have questions or comments, be sure to contact us. We'd love to hear from you!
Recent Articles
Do you want a new look for your kitchen? Maybe you're trying to detoxify and…
read more
TINY HOUSE MAGAZINE – ISSUE 53 NOW AVAILABLE!
Recent Blogs
It's been a long time coming and we know that many of you have been wondering what we've been up to for the past two years!
read more
Let me start by apologizing for taking so long between posts. I'll have to start doing a better job! It's been super busy around here lately.
read more
When you refer to organization, most people tend to think of it as making sure things are placed in the correct spot, neat and easy to locate. At least that's…
read more